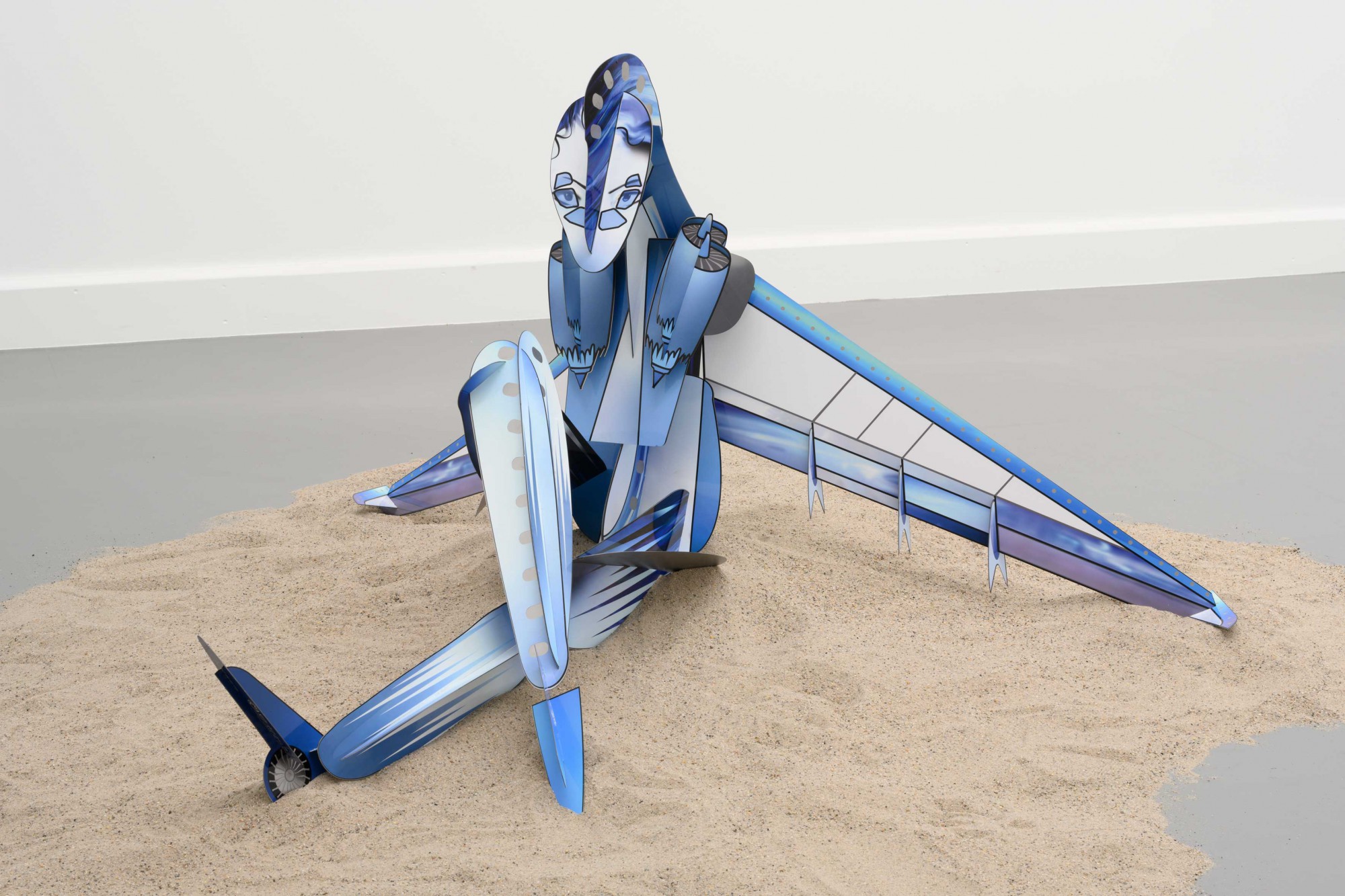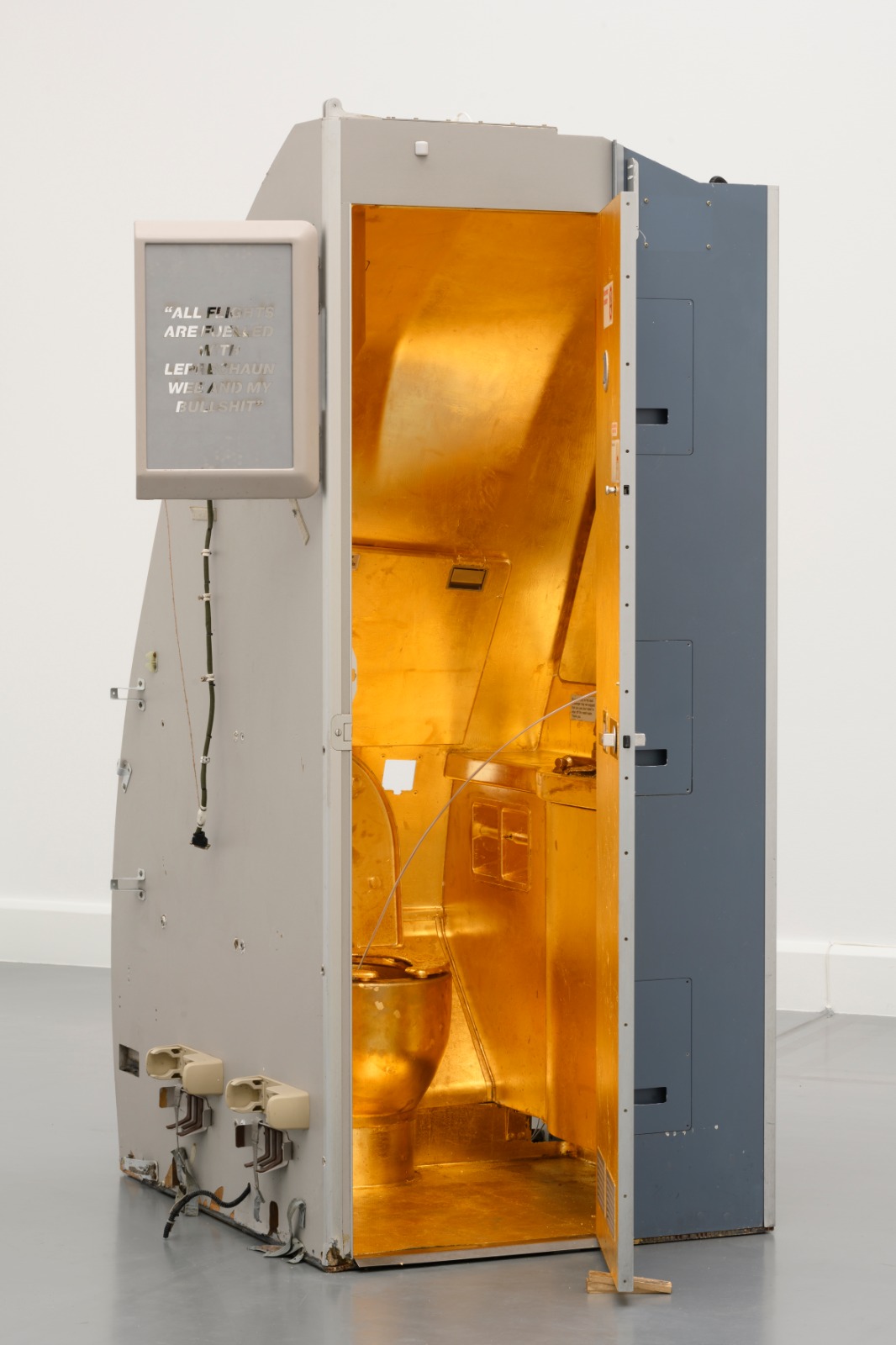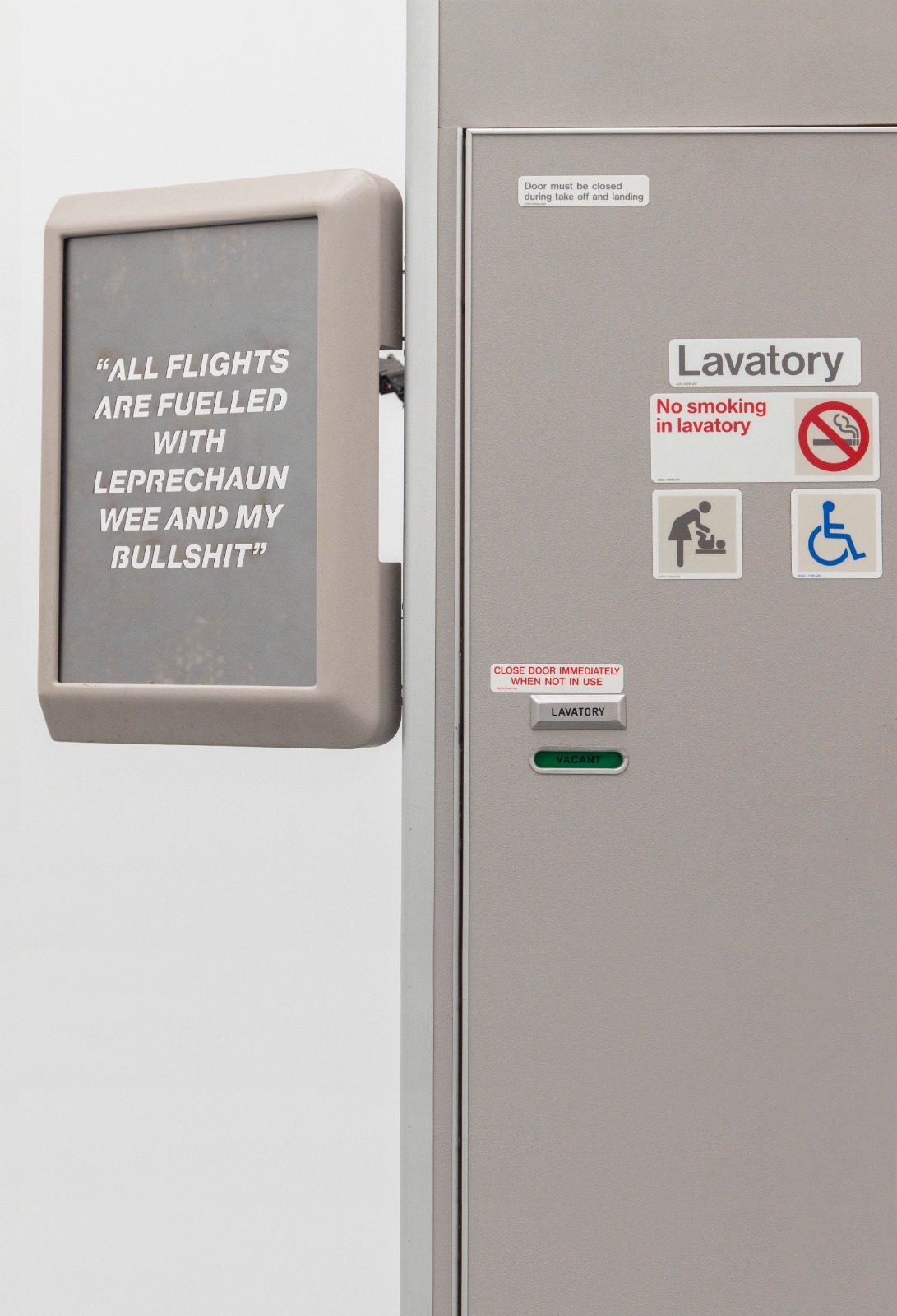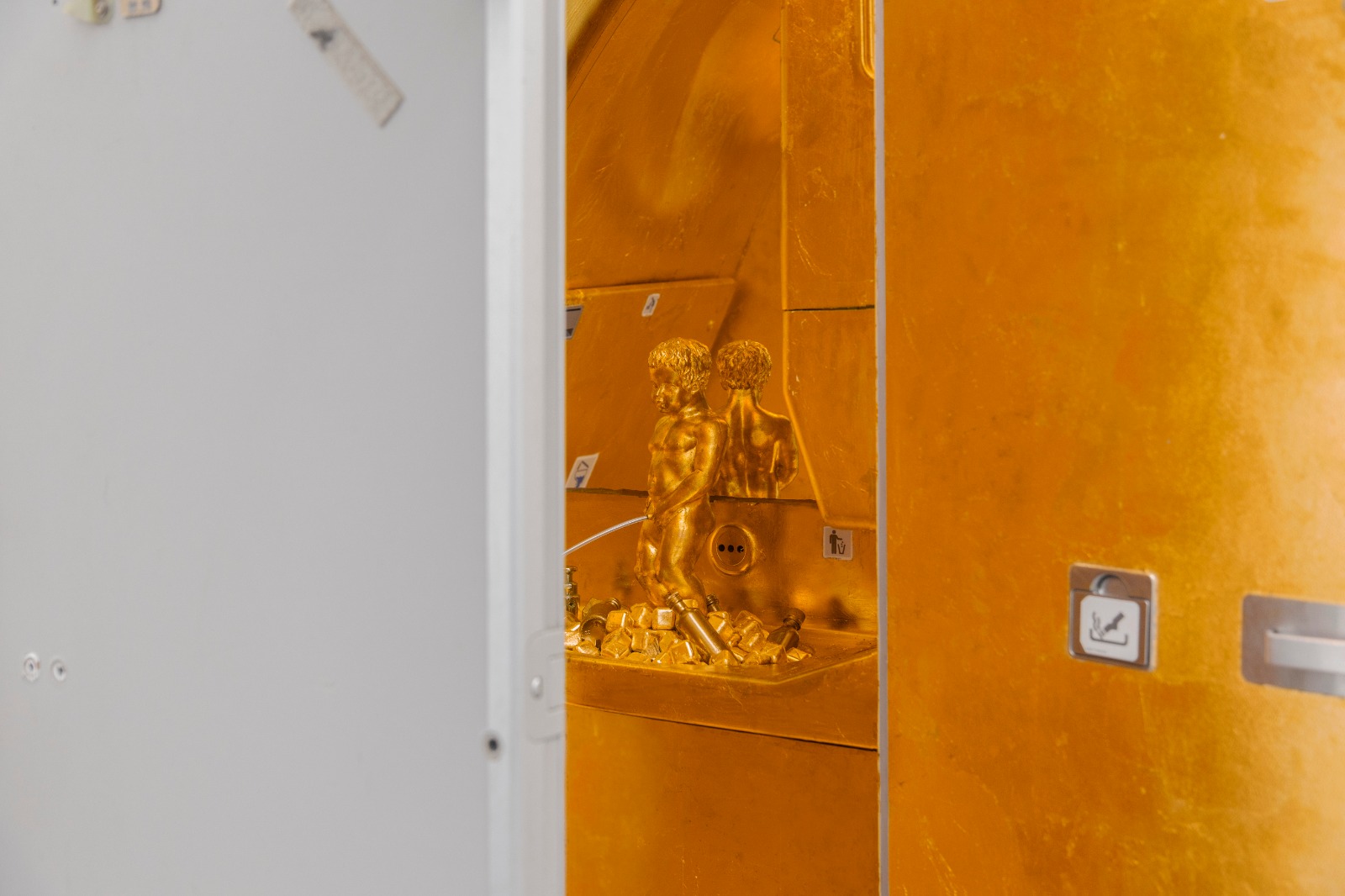 ALL FLIGHTS ARE FUELLED WITH LEPRECHAUN WEE AND MY BULLSHIT

Designer
In collaboration with Job Claassen


Van Abbemuseum
Dutch Design Week 2021

GEO-DESIGN budget airlines, we are all the jet set
Curated by Martina Muzi

BEAU - 737. Personified plane.

Salvaged 1980's toilet cubicle, cut out of a Boeing 737 from an airplane boneyard, Manneken Pis sculpture, perspex pee, alcohol miniatures on ice, laser cut mild steel sign, approx. 450 sheets of hand-applied imitation gold leaf.

Handmade garish and gruesomely squeezed bag having his size tested in the dreaded bag cage. Ft. a functioning zip mouth, rhinestone tooth gem, earrings, practical pockets and a corset butt.

Archive Ryanair advertising on oversized paper planes.